These 2 new projects/ideas are from the Spanish School CPI O Cruce.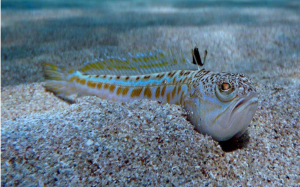 Functional Marine Biomaterials: Fish, moluscs and crustaceans are an important part in our feeding habits but at the same time they can provide valuable biomaterials like Vitamin A or D, colagen or hialuronic acid. They propose to create a virtual lab (VR) and search fish by name to see the bioproducts that can be obtanied from the fish. At the moment we only have the spanish version but we will be translating it to other languages. More info at the pdf

What type of fish do we eat? Do a research work on what type of fish do students in three
countries participant countries eat? to do that they use a Suvey
monkey questionaire.
Students represents and analyze the graphic results
Students do and e-book with the most most typical fish and
recipes in participant countries.
Students analyze the fish markets in the three countries and do
a 360 video about the markets in the three participant countries. More info.
Activity resources.
Responsible predator.
Learning goals:
– Search information in internet, books… about predators in the oceans.
– Analise the information and make conclusions.
– Change the idea about predators as a monsters and be aware of their important role in the ecosystems.
– Be aware of our role as predators and get knowledge to became in a responsible predators.
– Know the principal fish species which we use to eat and the minimum consumption size.
– Learn to make a computer game as a learning tool.
More info.
Holograms:

Learning goals

– Build an holographic pyramid and record a tutorial about how do it.

– Search informaton about what are holograms.

– Learn about the holograms uses.

PHYSICOCHEMICAL PROPERTIES OF SEAWATER.

Study physical properties (temperature, density, electrical conductivity …) and

chemical properties (composition, pH …) in a context of special interest such as

Students on Virtual Reality.

The objective of this project is to create Virtual Reality involves getting students to do a significant amount of research and data collection, organize the information they gathered, and decide how to best present it in

narrated or written format.

It is a good way for students to what they have achieve in their learning! Exhibitions are a fun and easy way to get students to connect to the material studied in class, in any grade or subject. it gives te oportunity, to do

research work, produce own matetials (posters),

3D objects, imges, ,…all this to show what they have achieve during the learning process.