On monday 22th a BioHut was installed in the A Coruña Finisterrae aquarium as part of the activities planned in the European project Ocean Connections.
The BioHut is a device to promote the growth of invertebrates and small fish in coastal waters. It consists of a system of cages and a core of volcanic stone in which larvae and small organisms that come to the Aquarium from the water catchment located in the bay of A Coruña can find shelter.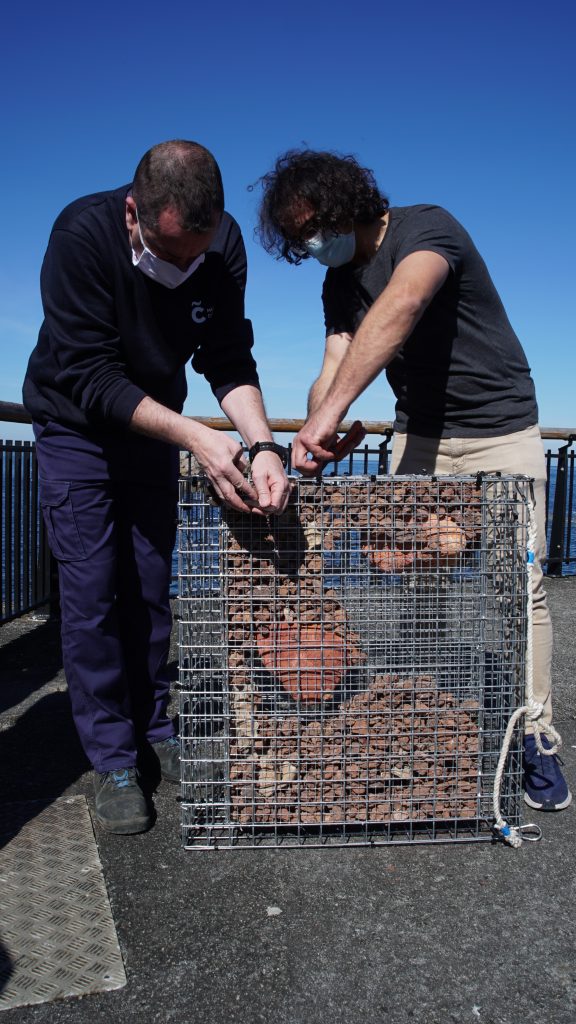 It was installed in the Piscinarium where the seals of the Aquarium live, and periodically 360 videos and images will be recorded to study the process of natural colonization.